About "Metallica"
Founded in 2011, Metallica is currently holding a leading position as a manufacturer and supplier of warehouse handling equipment (mobile and stationary ramps, car ramps, loading and unloading facilities, etc.) and attachments for forklifts, telehandlers, rich-trucks and stacker trucks.
Our company is constantly advancing both technically and organizationally: the constructs of the offered products are periodically updated, the range is broadened, agreements are concluded with reliable suppliers only, and components are carefully selected. This way we can feel certain of our products and you of us!
Why our company is preferred
Regarding as our principles being honest with customers, fair with competitors and responsible for our obligations, we can ensure timely and quality execution of the most extraordinary and technically difficult orders.
Our Advantages
Working with us, you get:
free consultations and visits of specialists
organized deliveries across Russia and the CIS
urgent orders without increasing their cost
constant availability of both ramp ranges
availability of attachments having standard sizes
free loading into the customer's vehicle
loyalty in all aspects of the delivery process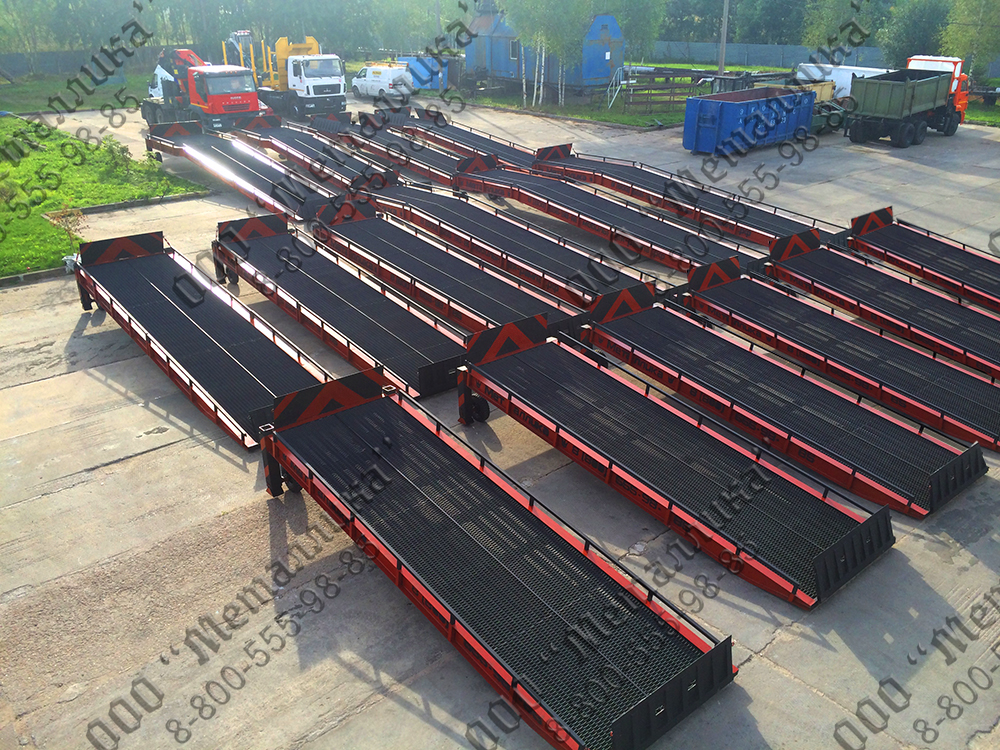 Availability of ready-made racks
The company's production facilities allow maintaining constant availability of loading ramps ready for shipment. Every day there are ramps of up to 10 different models in a warehouse.